When you first run the app you'll find an 'introduction' session, which gives samples of all the therapy modules in the app.
In this session you'll see just two questions per exercise. In all other sessions you can run up to 100 questions at a time.
A tutorial video will play for each exercise on this first run. Once the session has been completed, the videos will no longer auto-play. However you can watch them again at any point by tapping the 'tutorial' button within the exercise.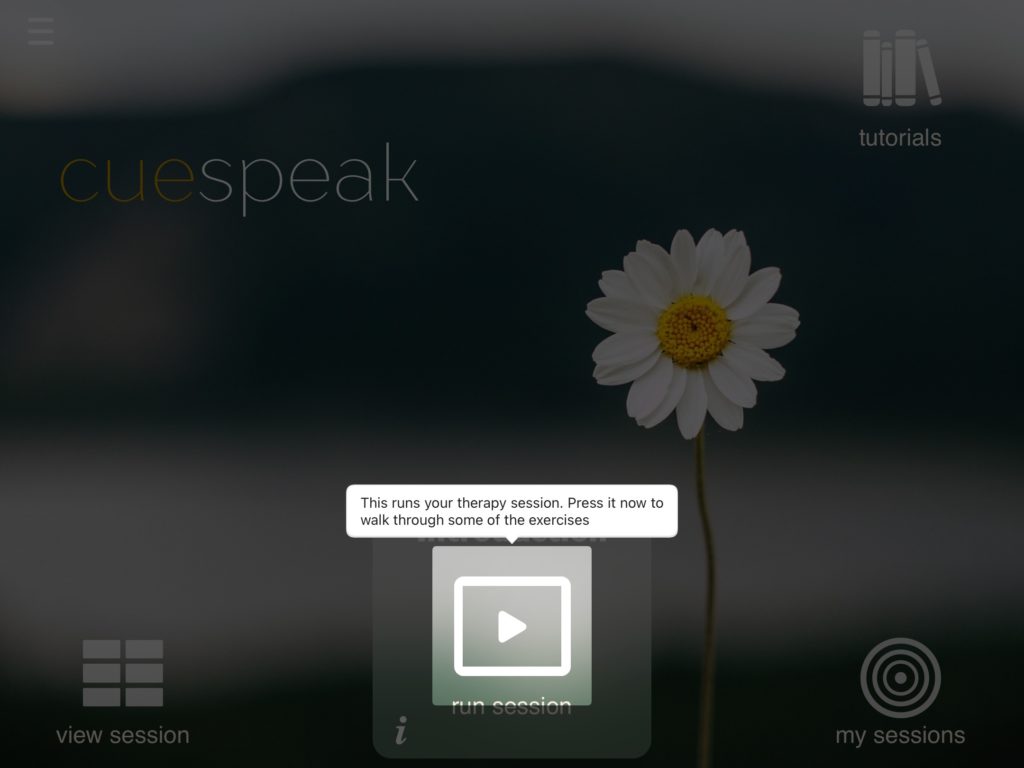 Once you've completed the introductory session, we would recommend deleting or hiding it and exploring the session library for ideas on getting the most out of the app.
To delete it, go into "my sessions" and slide the "Introduction" card to the left. The blue button will hide the session; the red button will delete it.