Supercharge your speech therapy!
Turn your iPad or iPhone into the ultimate speech therapy tool for people with communication difficulties after stroke or brain injury
Do you know someone who has difficulty speaking, writing, reading or understanding after a stroke or a brain injury? This is a problem known as aphasia.
Cuespeak is an NHS-recommended app for aphasia and apraxia of speech. Whether you're working in a clinic or on your own at home, Cuespeak provides a powerful tool to help deliver therapy with the intensity required to make a real difference. 
It doesn't matter if you've had aphasia or apraxia for many years – research has shown that therapy can be effective at any stage.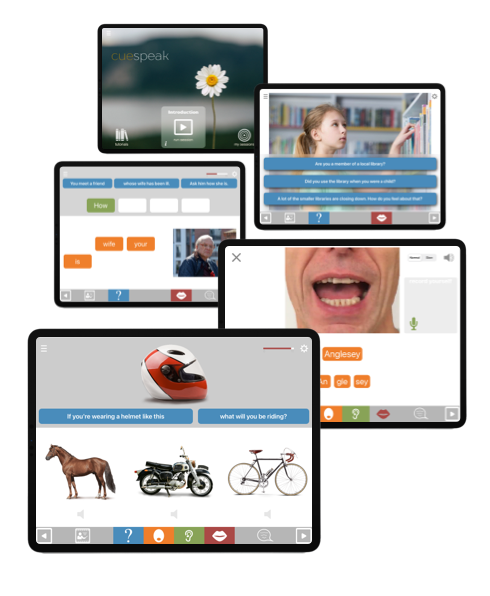 What Speech & Language Therapists are saying about Cuespeak
What Home Users are saying about Cuespeak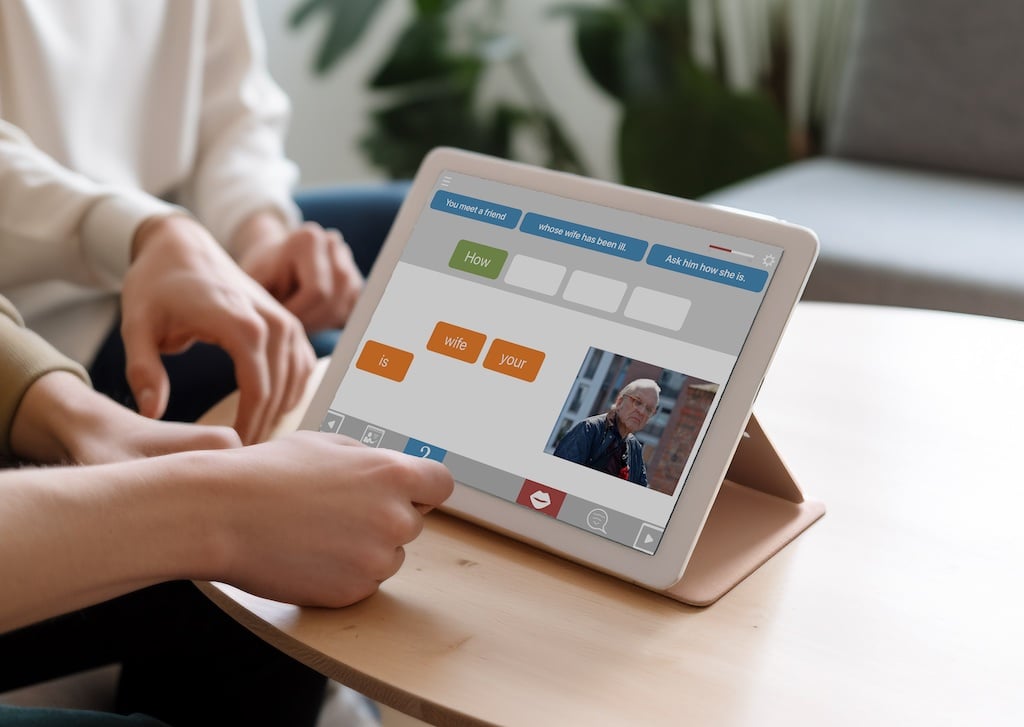 Configure exercises to suit any level of severity of aphasia, from mild to severe.
Engaging, relevant exercises that relate to everyday communication with humour. Make personalised exercises about you and your life.
As much therapy as you want, when you want it.
Get to know Cuespeak – hover over the hotspots to explore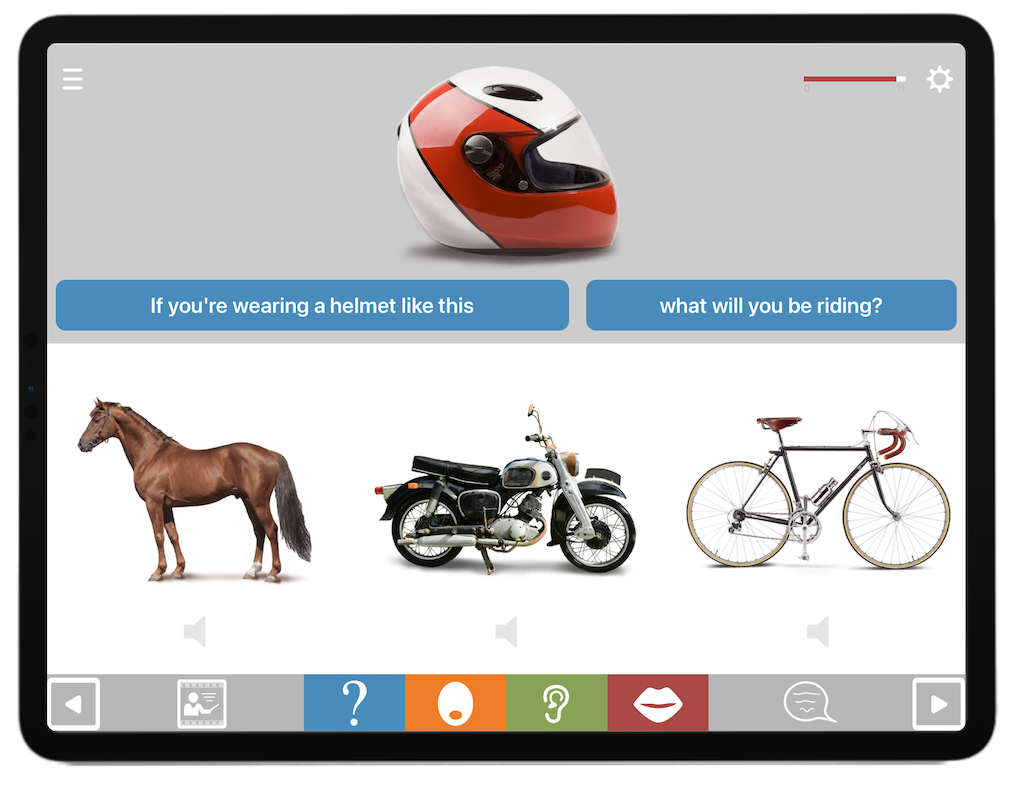 Questions & Answers places word finding in a conversational context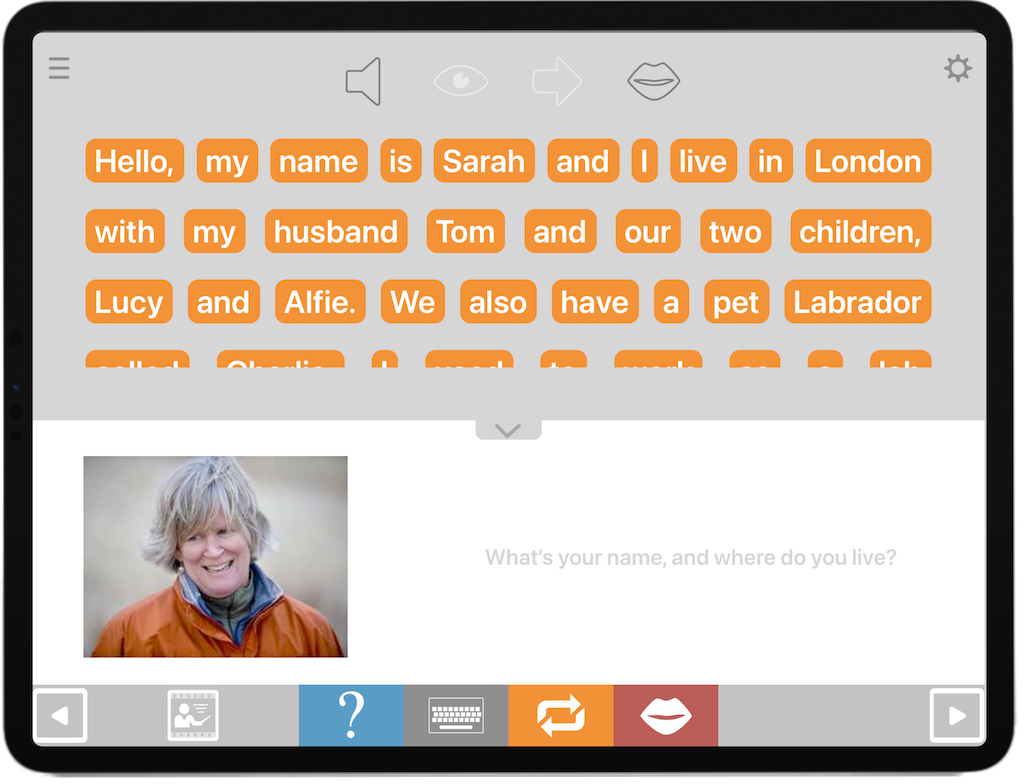 Scripts allows you to work on your own personal stories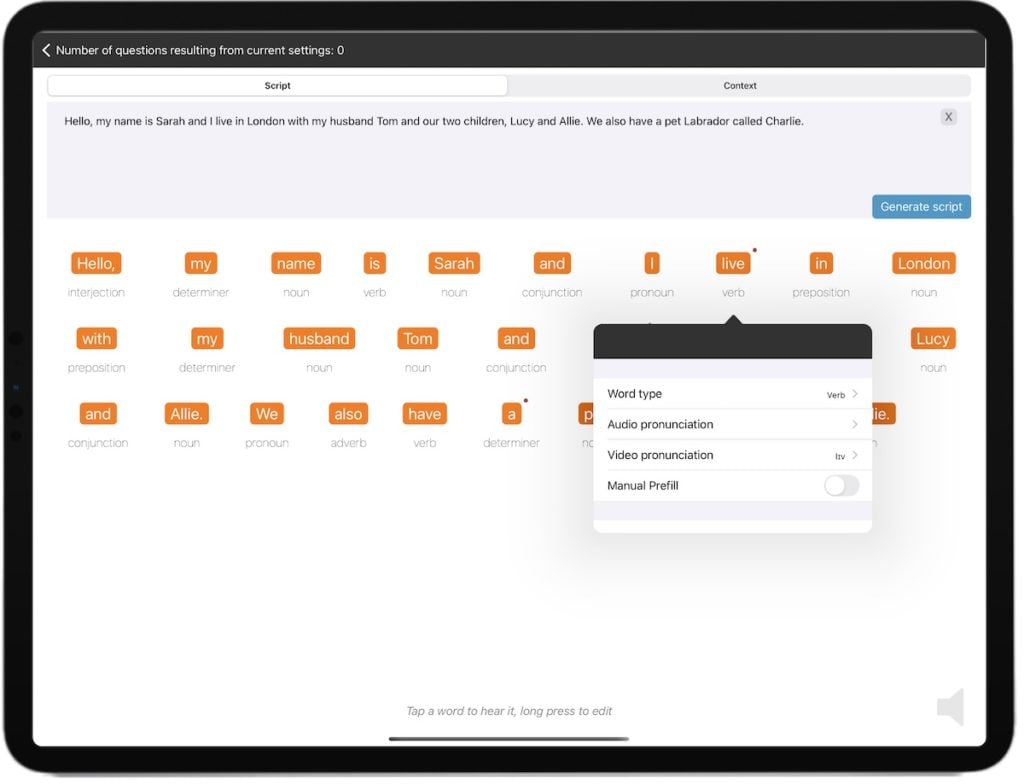 Creating your own Script is incredibly fast and easy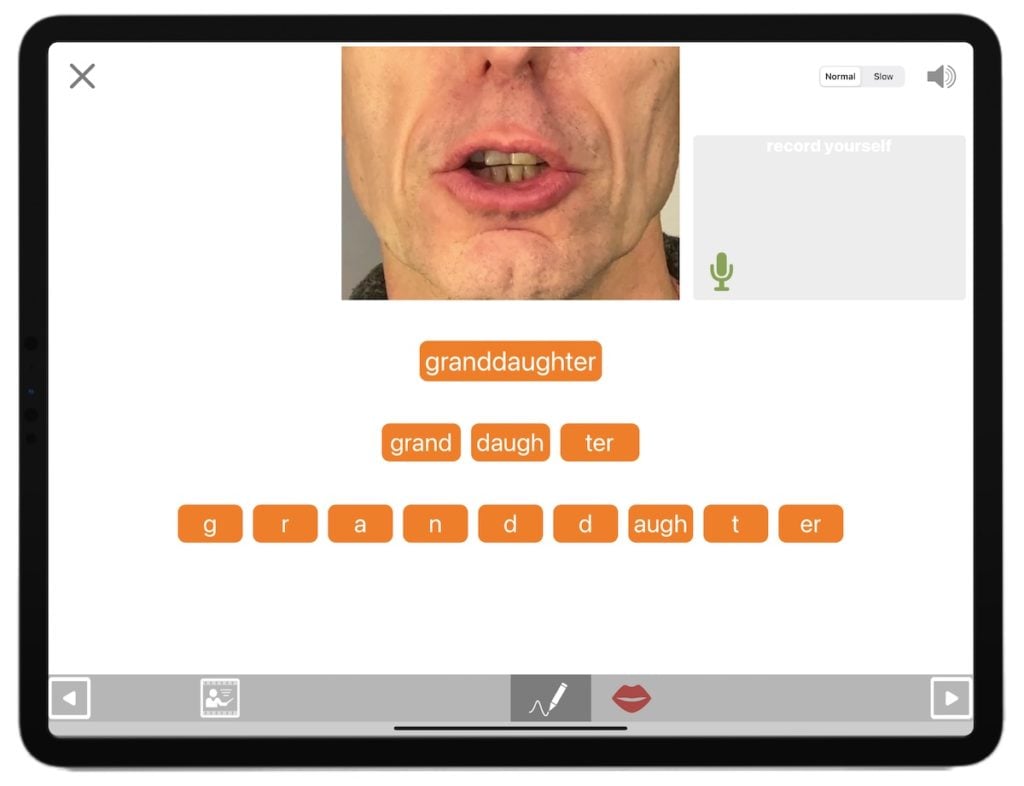 Watch videos showing the articulation of every target word
Focus on 'WH' question with Perspectives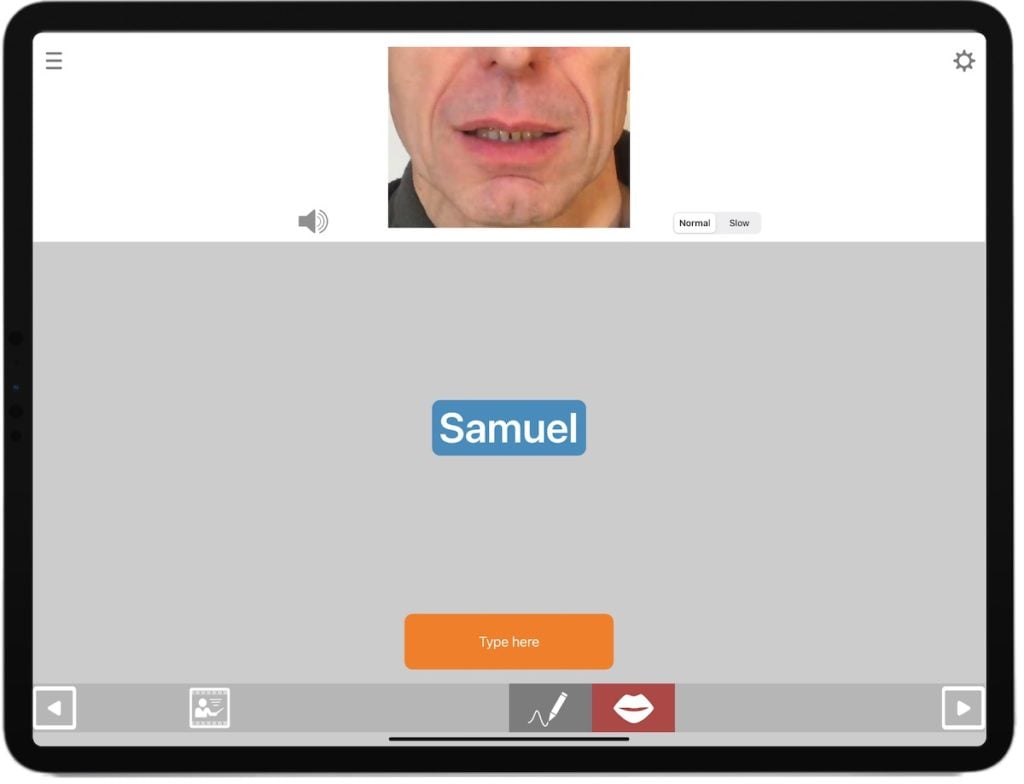 Practice family names and other words with Wordfinder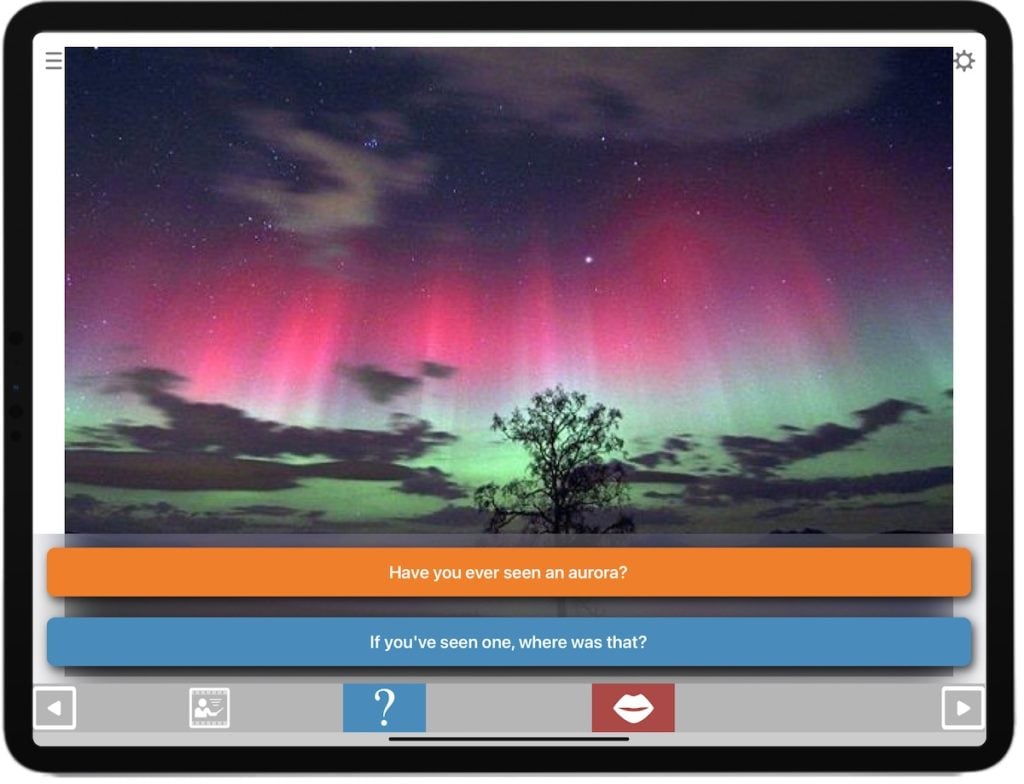 Talking Points is a great way to stimulate conversations with individuals or larger groups
Sentence Sorter is a great sentence sequencing task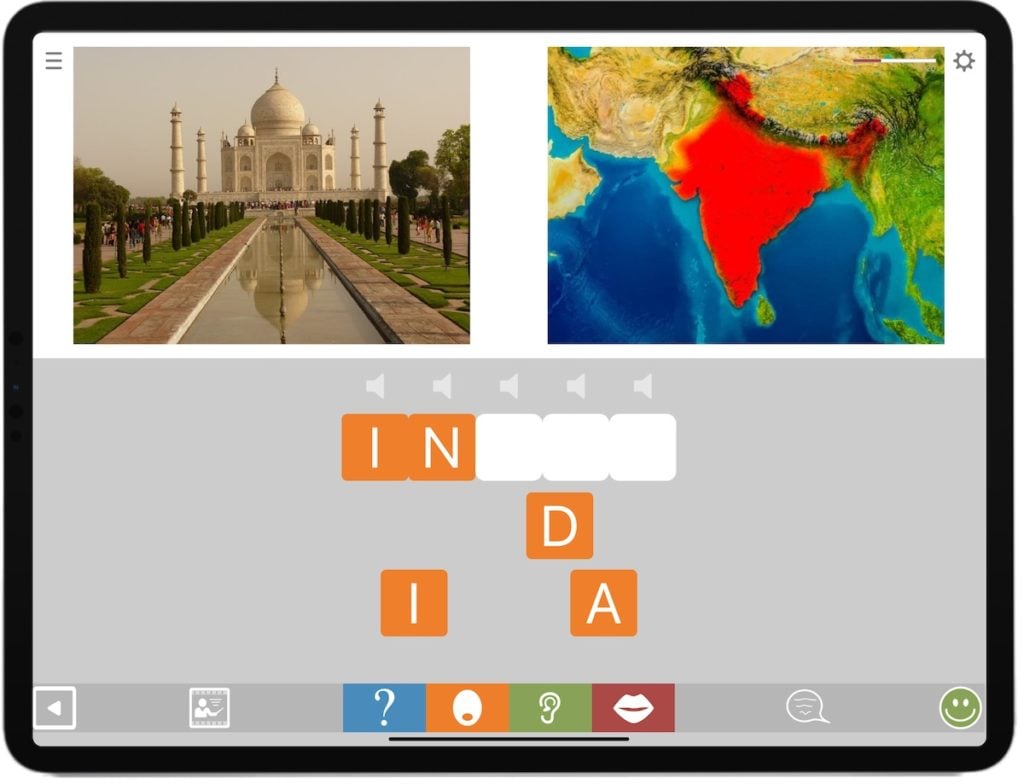 Soundspell is a great sound sequencing task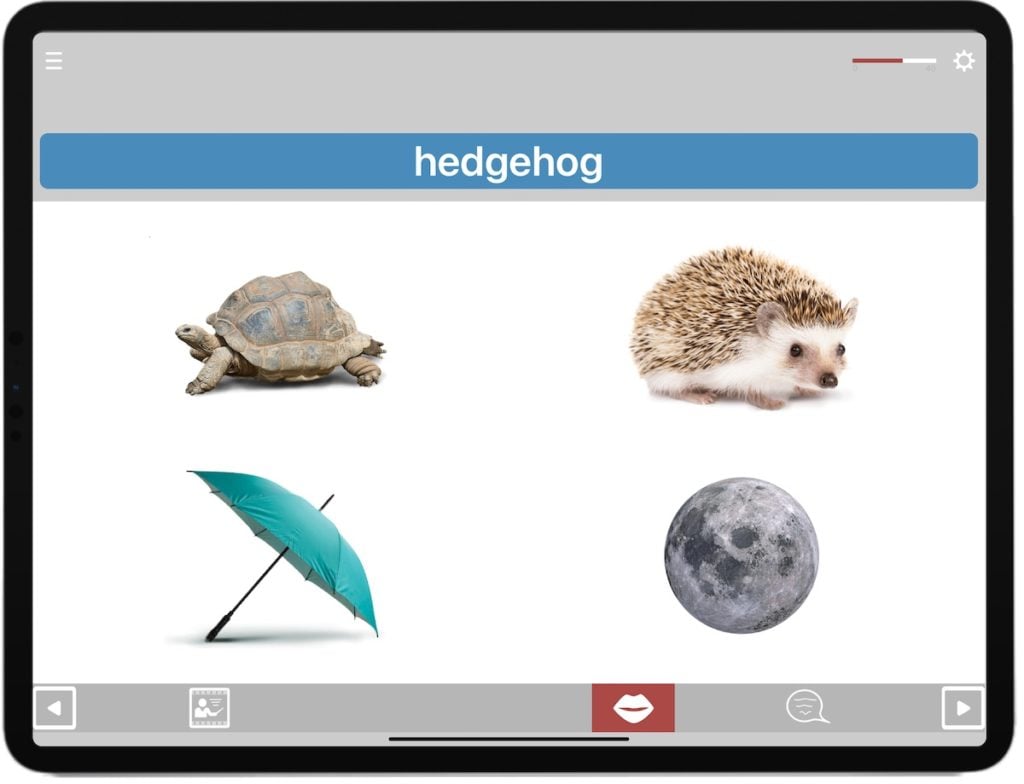 Match anything to anything - words, pictures, videos or sounds to words, pictures or first letters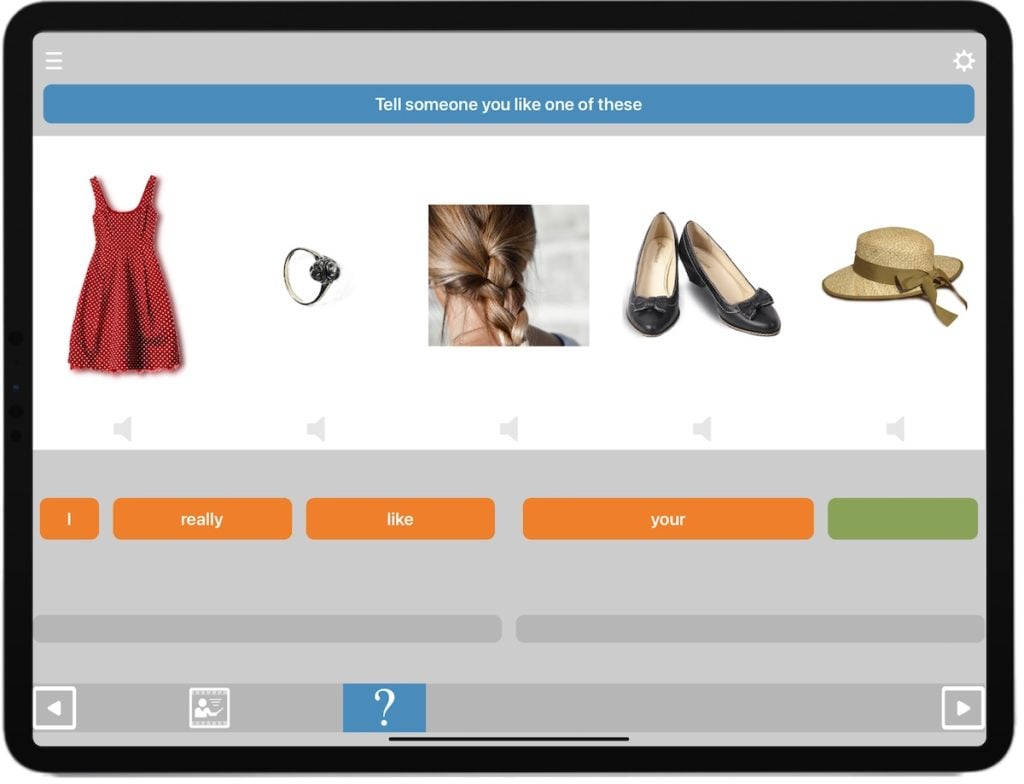 Practice useful everyday phrases with Asking & Offering
Configure the exercise to your exact needs
Contains a Huge library of content
Articulation videos, broken into syllables
Cuespeak has many features to help you get the most out of your practice. Explore some of our favorites…
What Academics & Researchers are saying about Cuespeak