Each module is highly configurable to the diverse needs of people with aphasia. Tap the 'cog' icon to open the exercise settings screen. You can find this button on the green exercise card and, once you've started the exercise, on the exercise screen itself, meaning that you can configure exercises "on the fly".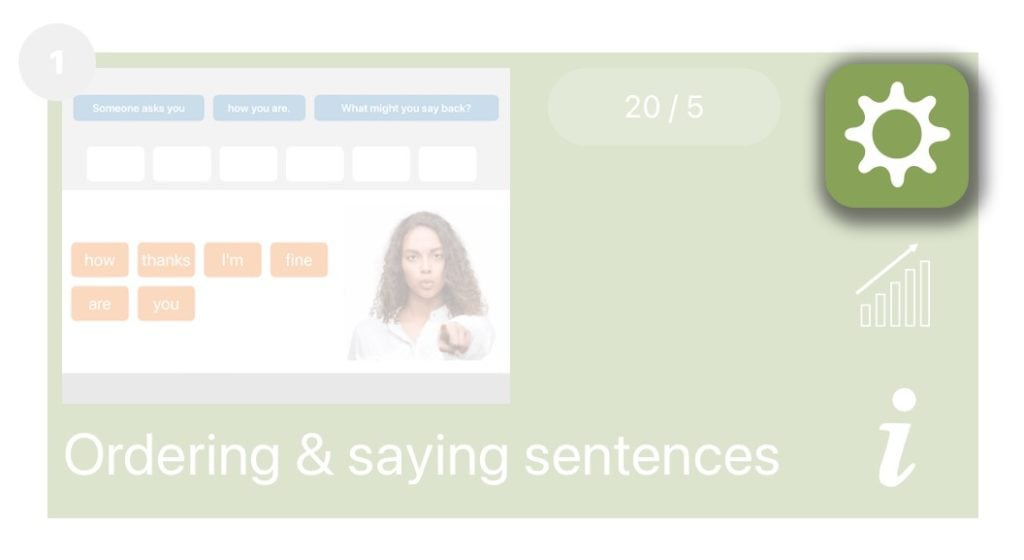 Here you will see a list of configuration settings. Each exercise module has its own unique list of options, but they also share some common elements with other modules. The list is split into sections:
Exercise – Set the type of exercise module, and optionally select from a list of pre-configured formats.
Content Filter – Control the type of content you want to appear.
Custom format settings – You won't normaly need to use these – they're for creating novel formats that aren't covered in the format section above.
Notes – Add any notes that might be useful to the person with aphasia or their helper. Notes will show up whenever you tap the information button 'i' on the green exercise card.
Here's an example settings screen for the QA therapy module: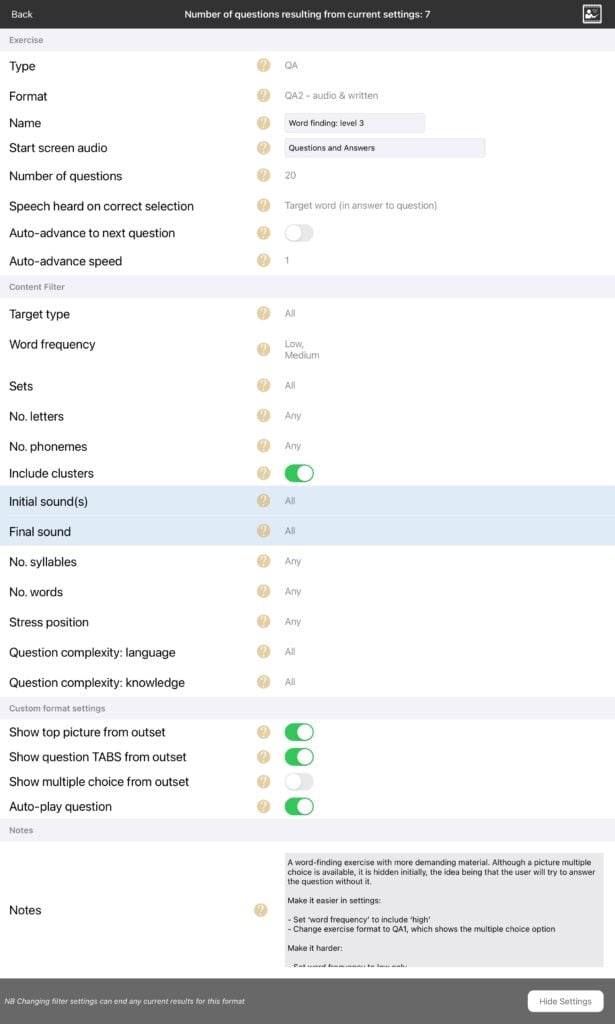 As you can see, exercises can have a lot of settings. Each setting has a gold help button. Tap this button to find out what that setting does.