Session Library
Cuespeak comes pre-loaded with a number of built-in sessions to get you started. Different sessions address different difficulties. You can use these as starting points and further configure the exercises to your own needs.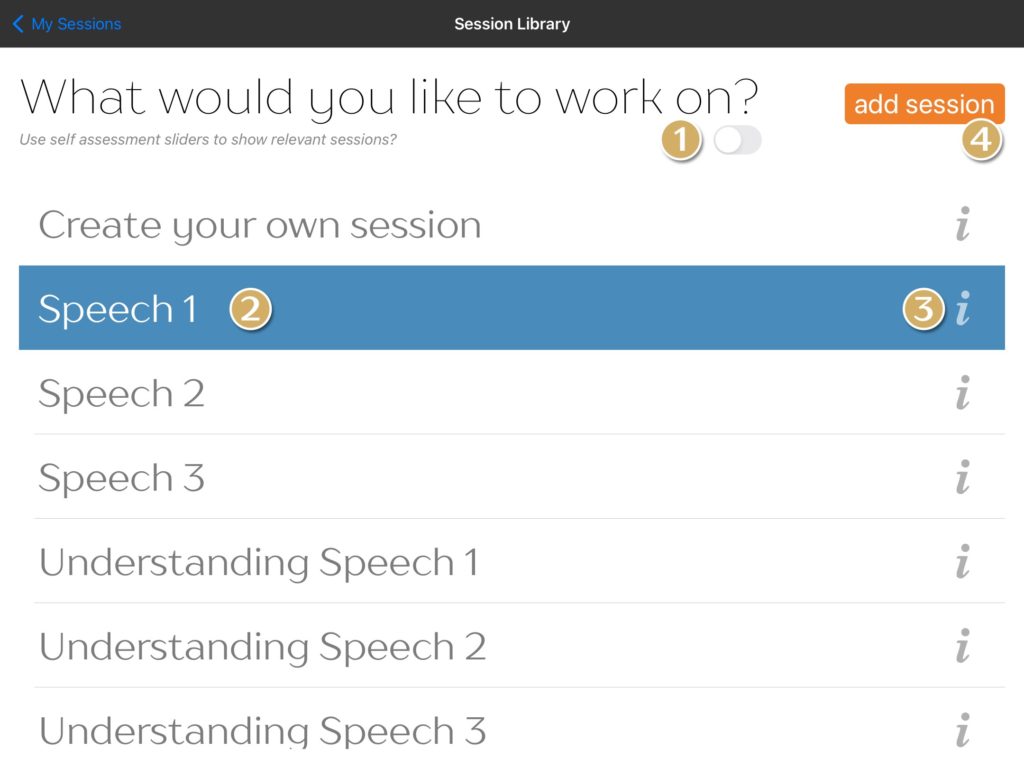 Toggle the self assessment slider to show controls allowing you to filter the list of sessions to your needs
Each session has a name to reflect it's therapy goals
Read more comprehensive notes on this session
Tap a session to select it, then tap the 'add session' button to add it to your 'my sessions' screen.
Creating an empty session
You can also create a new empty session where you can build your own exercises. Select the 'Create your own session' option at the top of the list. Then add it to your list of sessions as normal.
Self Assessment Slider
If you need help finding a session that's right for you, use the self assessment sliders. Toggle on the 'Use self assessment sliders to show relevant sessions'. Here you can describe your level of ability in various aspects of communication. Changing the setting of any of these sliders will filter the list of sessions to only include those that are suitable based on your selection.
Please Note: Grey slider controls are 'off' and they do not contribute towards any filtering for that category.