To edit the information on a session card, tap the 'cog' icon on the session card in the 'my sessions' list.

This takes you to a screen where information about the session can be edited.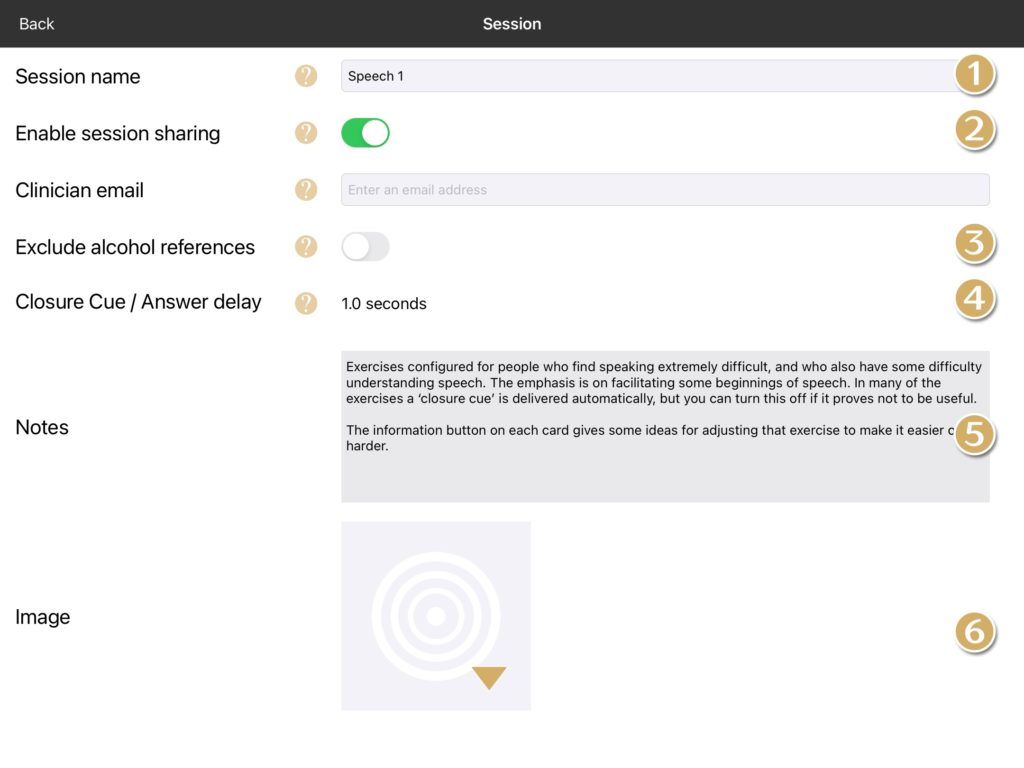 Rename your session here. This could be a brief therapy goal, such as 'Working on verbs', or a reference/code for a patient.
Enables session sharing. This is off by default.
Exclude references to alcohol in all therapy content within this session.
Some exercises use "closure cues" to elicit spoken responses. Here you can adjust the delay between the cue and the answer. Useful when a person needs a little more time to produce the correct answer on their own.
Add any notes to this session. These notes appear on the session card in the 'My Sessions' list. You can also find them on the homescreen. To help protect client confidentiality, notes are NOT sent when sharing sessions over the internet
Select or take your own picture to help visually differentiate this session from others in your list
All changes are saved to your session immediately. There is no 'save' button.