Home user or therapist?
If this device will be used by the person with aphasia, choose 'Home User'.
If you are a Speech & Language Therapist and this is your device then choose 'Therapist'.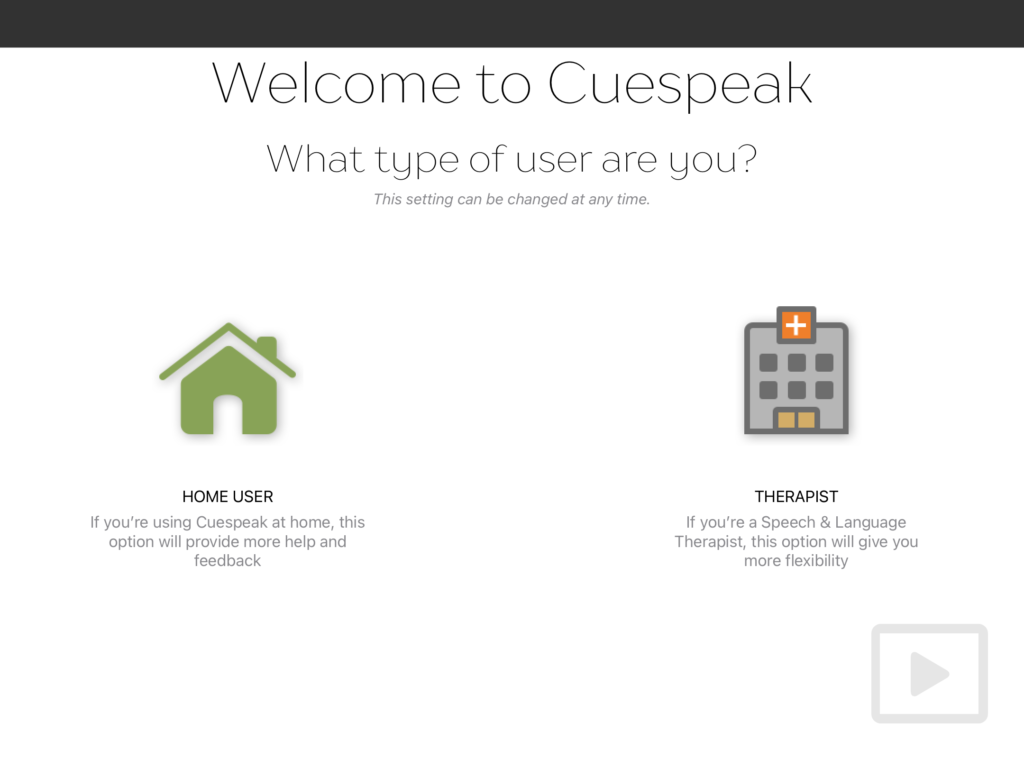 Include UK content?
If you live in the UK you'll probably want to "include UK content". Selecting this option will add questions about life in the UK.
If you are outside the UK select "no, show only globally relevant content'"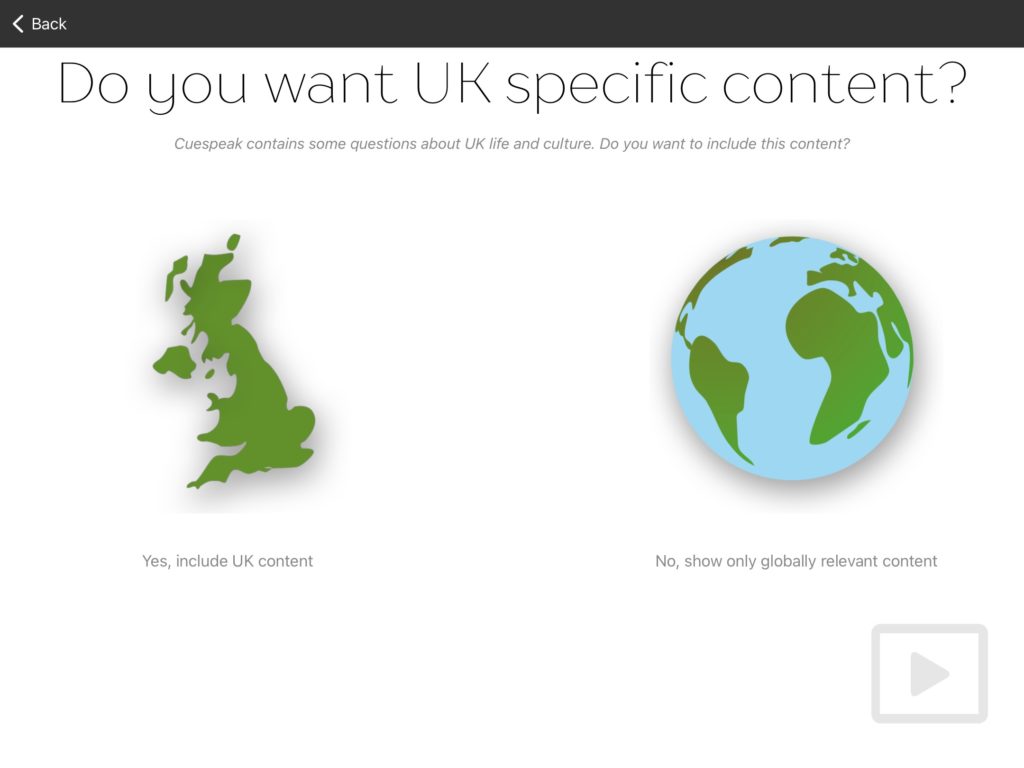 These settings can be changed later via the App Settings
Start your subscription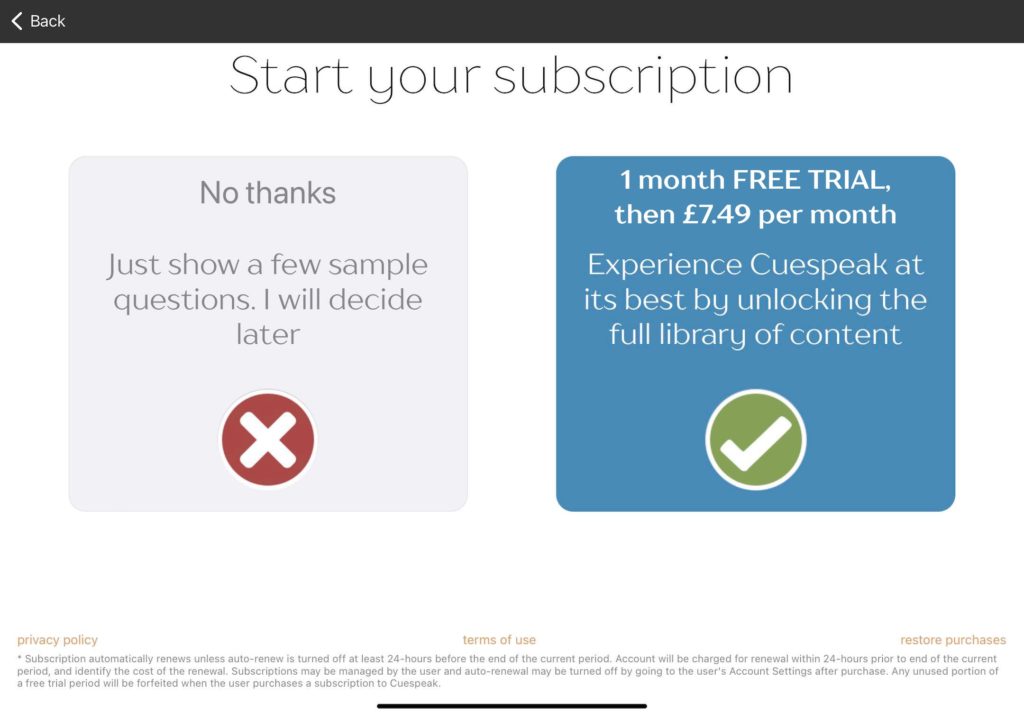 You will experience Cuespeak at its best when you evaluate it with its full library of content. Start a free trial now to access the full library of content. Your free trial will automatically convert to a monthly subscription unless you cancel before the renewal date.
Alternatively, skip the free trial and evaluate Cuespeak with a much smaller set of questions.
Downloading the content
When the app first runs it will need to download all the content used in each therapy module. This should only take a few minutes. For more information please refer to Updating content.